A journey around the Commonwealth during an Amazing Evening with Star Performances in Music and Dance, Spectacular Auctions, Food and Drink. Performed live on Tuesday April 10 2018 at the May Fair Hotel, London

Celebrating our 50th anniversary and the Commonwealth Summit in London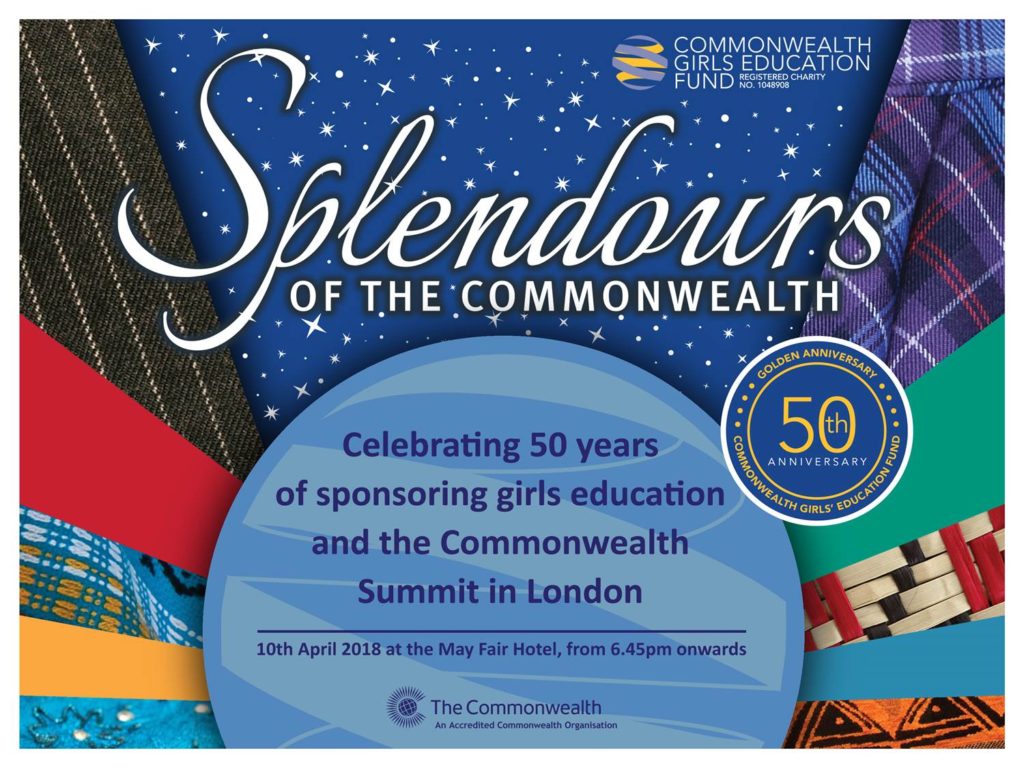 Browse through the pictures of our fabulous night here.
Founded in 1967, the CGEF, formerly known as the Commonwealth Countries League Education Fund, sponsors girls of ability through secondary school where, without financial assistance, they would be unable or unlikely to continue.
Almost 3,000 girls living in some of the most disadvantaged and remote places have been sponsored by the CGEF in 40 Commonwealth countries since 1967. The vast majority of our Alumnae are now adults, some are in their '60s'!
During 2016/17, the CGEF sponsored 355 girls in 32 Commonwealth countries. 146 of these girls graduated during the year with 'O' or 'A' levels, the rest are making excellent progress in the lower years of secondary school.
Read Stories About our girls
We have wonderful stories going back 50 years, demonstrating the great impact these girls can have on their families and communities.