Splendours of the Commonwealth 2015
A spectacular international charity fund raising event celebrating the best of film festivals in London.

 The Splendours of the Commonwealth fundraising event was once again hosted at the May Fair Hotel, the official host hotel for London's film festivals, on Monday 28th September 2015.
This daring event took place during the autumn film festival season in London and included film, music and dance from countries around the Commonwealth.  The centerpiece was a 30 minute screening of a film featuring a CCLEF sponsored girl, "Nancy A One Girl Revolution". Nancy Tomee, who was internationally recognised for her work by the UN and the Bianca Jagger Human Rights Foundation, has been successfully campaigning against FGM in the Pokot Tribal area of Kenya.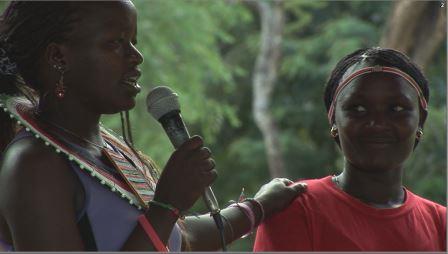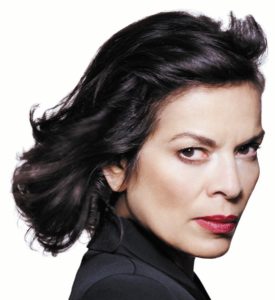 The spectacular evening was organised by trustees, friends and sponsors of the Commonwealth Countries League Education Fund (CCLEF) and featured a post film 20 minute Q & A panel, chaired by Bianca Jagger.
Our panel included Sara Nason, film maker; Professor Sara Chandler, Vice President of the Federation of European Bar Associations and Dr Joanna Nurse, Head of Health and Education,  Commonwealth Secretariat.
Our guest list comprised celebrities, members of the Diplomatic community of the Commonwealth, CCLEF supporters and senior influential women representing UK business, education and global women's campaigns.
On arrival, guests were welcomed by representatives from CCLEF's board of Trustees who hosted the evening. Once inside the exclusive Mayfair venue, guests were served champagne and canapés and viewed the artworks on sale before being led to their seats by musicians ACD-arts Ltd from Uganda to watch the Garba365 dancers perform traditional North Indian folk dancing with a twist.
The evening also included a fund-raising prize draw and sale of artworks created by CCLEF girls and their friends as well as colourful Bollywood dancing with Jay Kumar and DanceAsia .
All monies raised on the evening went directly to sponsor girls' secondary education in parts of the Commonwealth where, without financial assistance, they would not be able to afford to go to school.
Desert canapés and drinks were then served towards the end of this evening, providing a perfect networking opportunity.